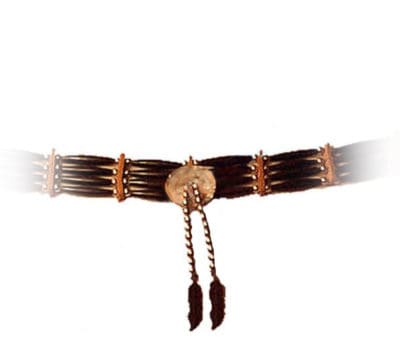 Buffalo Horn Choker Instructions
Hairpipe chokers served many different purposes throughout history – They adorned and protected warriors' necks before battle, and also served to represent social standing. Hairpipe Chokers made with Brass Beads are appropriate for 'old style' Regalia.  You can wear Hairpipe Chokers made with Glass Crow Beads with both Traditional Regalia and Contemporary Regalia.
Materials Needed:
You can acquire these materials separately or purchase a Buffalo Horn Choker Kit from The Wandering Bull, LLC.