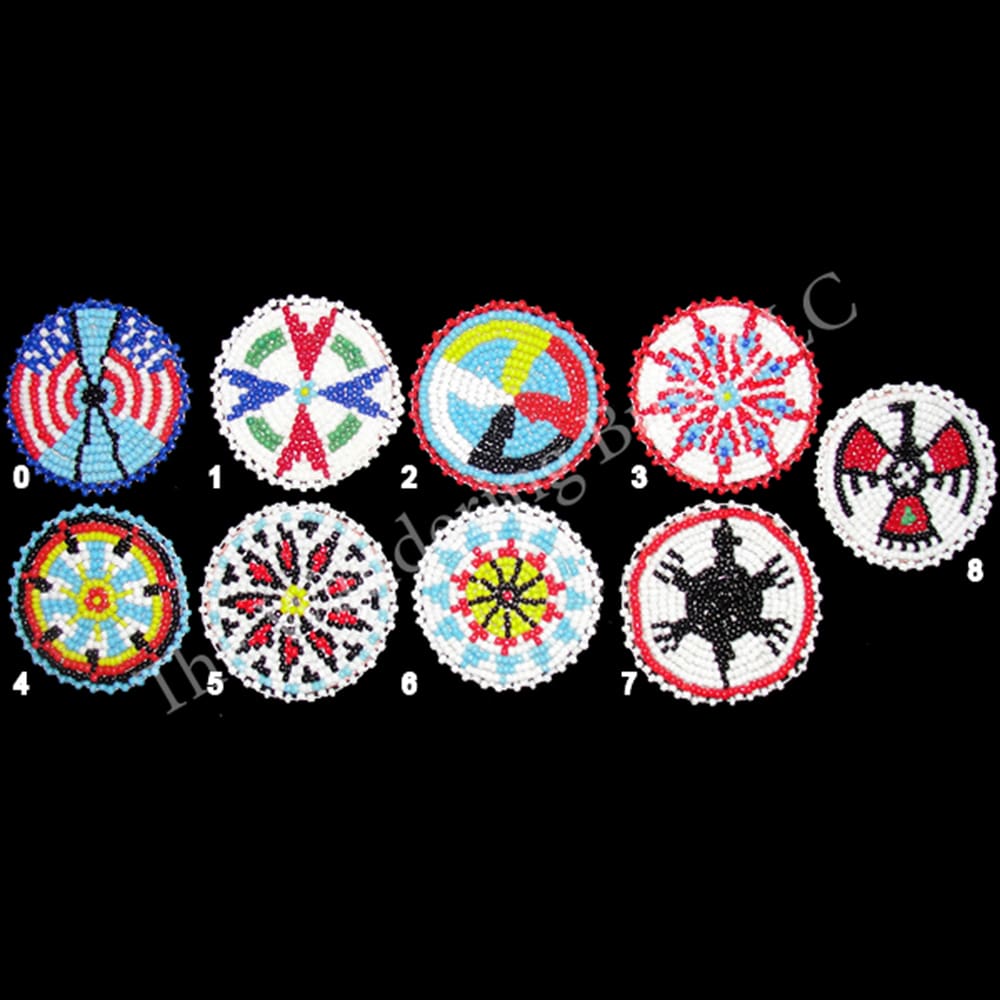 Rosettes Imported
Imported Beaded Rosettes are the economical alternative to add classic designs to your Native American clothing and accessories. You can use them on Dance Bustles, and other Native American Regalia like Aprons, Leather Pouches and Moccasins.  We offer several styles and sizes of Imported Beaded Rosettes. Not all styles are available in all sizes.
Flag and Medicine Wheel designs are only available in 2″, 3″ and 4″ sizes.
Choose from 7 Styles!
0 Flag
1 Four Winds
2 Medicine Wheel
3 Sunburst
4 Feather
5 Diamond Hill
6 Starburst
7 Turtle
8 Thunderbird
The designs for these Rosettes will vary with the size.
Check out our own Bear Paw Rosettes too!